Shop space, office expansion and redesign benefit customers with even faster turnaround times and expanded production capabilities
HOUSTON, December 15, 2022 — Woven Metal Products (WMP), a premier fabrication facility outside Houston, earlier this week unveiled its newly remodeled workspace, as well as additional automated equipment. WMP team members fabricate products for a variety of industries, mainly the energy and petrochemical sectors, but also perform custom fabrication, perforation and more for needed process internals, filtration and separation processes, architectural projects and other applications.
The updated 125,000-square-foot facility features several team member-centric elements for WMP's 100+ employees, including a dedicated breakroom, updated bathroom facilities, and improved air filtration and circulation throughout the shop environment. Newly constructed office areas bring the production, quality control, and drafting teams inside the shop and together, allowing for more real-time collaboration among these teams and their fabrication colleagues on the shop floor.
WMP also installed several new pieces of equipment to add to their range of machinery, including an automated laser and a robotic welding arm, which enable more throughput and increased accuracy while reducing manual labor. This technology adds to WMP's plethora of computer numerical control (CNC) machines, allowing for more automation and extremely accurate end products.
"We are focused on providing our customers with the highest quality fabrication with products made to their precise specifications," said Russell Hillenburg, president of WMP. "We regularly reinvest in new equipment to improve our production accuracy and add fabrication capacity, and I'm proud of the new set-up we've created to make our teams even more efficient."
With the reimagined workspace and latest equipment, WMP is well-outfitted to do the majority of customer projects in-house, resulting in faster turnaround times for industries that count on speed to get them back online as quickly as possible.
WMP's CNC team is trained to program and run multiple machines for maximum productivity 24 hours a day, seven days a week when needed for tight deadlines on large orders. Combined with robotic machinery, which includes robotic welders and handling robots, the shop team can automate processes for mass, yet precise fabrication.
"We have a strong commitment to research and development with the latest technological advancements in our field, and our remodeled space and new equipment is a big part of that commitment," said Hillenburg. "We're proud to be a solutions provider and partner for our customers around the globe, manufacturing new designs and innovations for reactor and tower internals for them."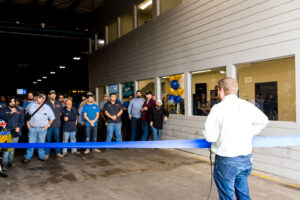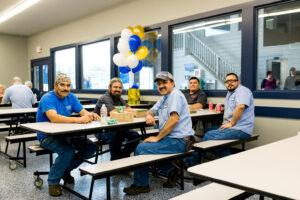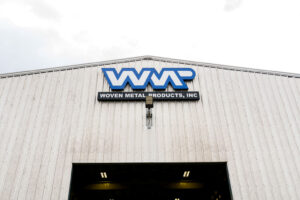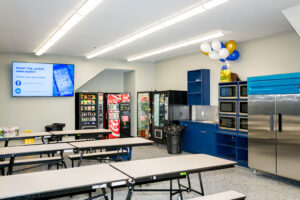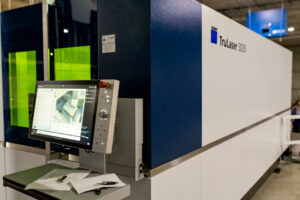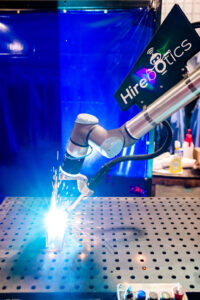 ###
ABOUT WOVEN METAL PRODUCTS
Woven Metal Products (WMP) is a state-of- the-art fabrication facility in Alvin, Texas. Established in 1967, WMP has grown with its customers. With that growth has come increased expertise, capabilities, and state-of- the-art equipment. Known for reactor and tower internals for the oil and gas industry, WMP can also custom fabricate for any application and need across multiple industries. For a quote or more information, contact WMP at wovenmetal.com or call 281-331-4466. For the latest news and announcements, follow WMP on LinkedIn at linkedin.com/company/wovenmetalproducts and on Facebook at facebook.com/wovenmetalproducts.