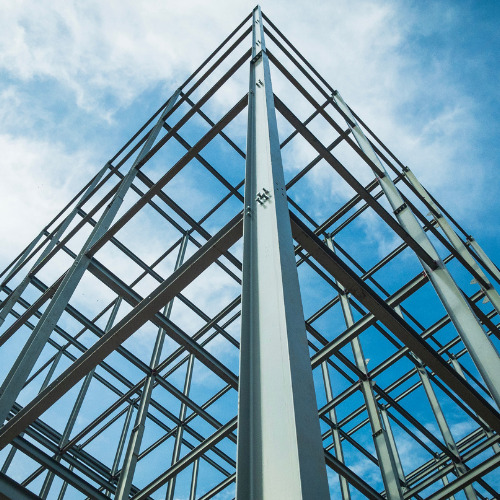 Function meets aesthetic for architectural projects.
And if it's made of metal, "you dream it, we can build it." When it comes to custom metal fabrication, our team has the latest equipment for perforation, punching, bending, rolling and knitting to bring your design to life.
From street signs, building accents, entire walls or any other aesthetic or functional building element, we keep a robust material selection on hand, giving you quick access to a variety of metal thicknesses needed for your design.