Come work with us at Woven Metal Products! Our fabrication facility and offices are located in Alvin, Texas, 30 miles south of Houston.
We are committed to creating an environment of respect and dignity for our 100+ team members, from our shop to our office. We believe our team members are the backbone of everything we do — and that the key to engaging our customers is engaging our team members.
Our culture of teamwork, continuous improvement and dedication to our industry and craft is unmatched. We also take pride in providing training for our team members at every level to learn new skills and stay on top of industry standards, so you can grow in your current and future roles within our organization.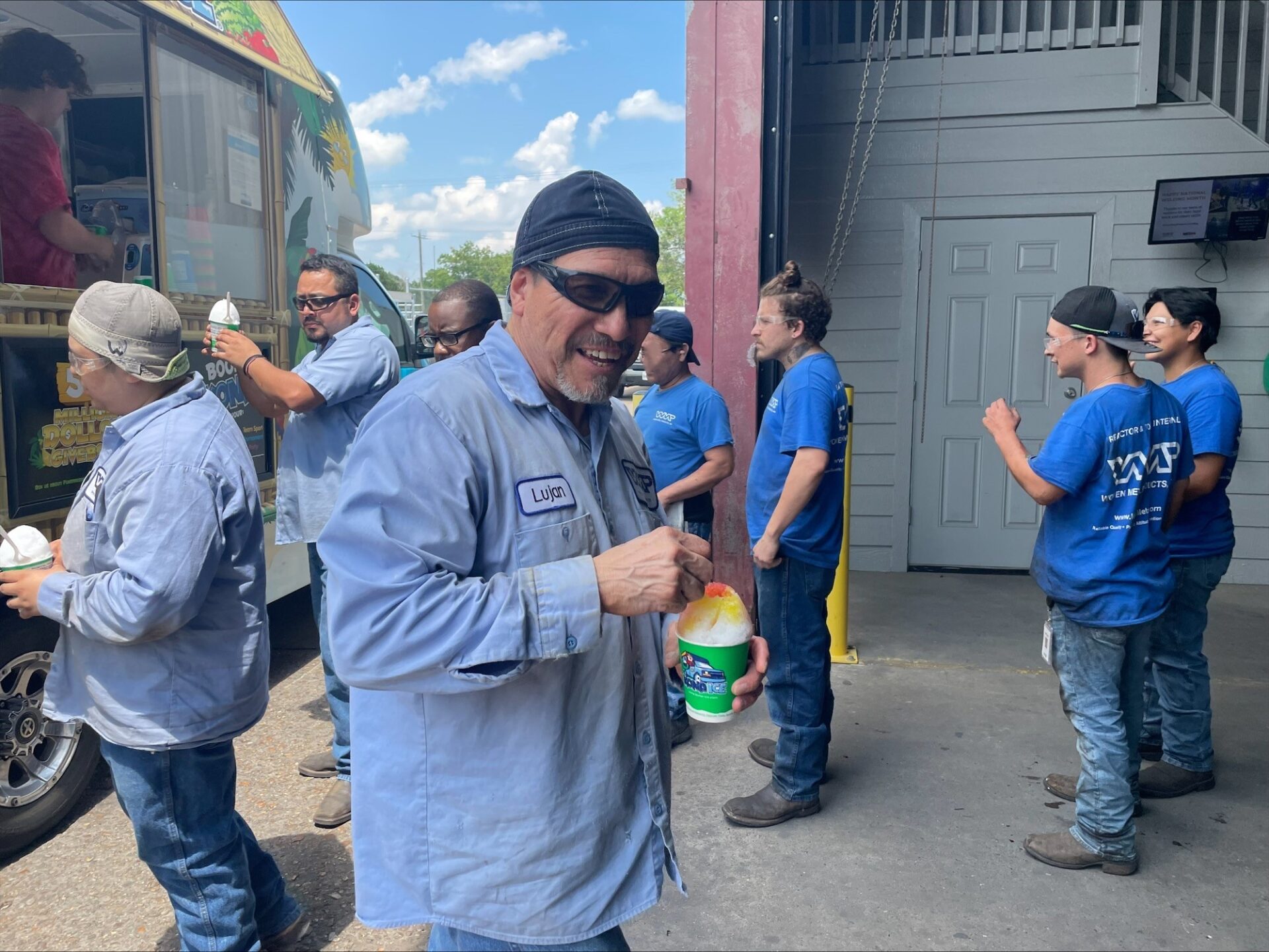 Check Out Our Open Positions
Many positions, such as welders, helpers, machine operators and shipping personnel, have several job title levels. As team members gain experience and skills, they can move into more advanced positions with pay increases.
Our office staff include experienced accounting, marketing, sales, drafting, project management professionals and more.
Find a fit with us!
Employee Benefits
Woven Metal Products offers our team members a comprehensive benefits package*, available the first of the month following 90 days of employment, including:
Health Insurance
(Basic Coverage at No Cost to Team Member)
Basic Life / Accidental Death & Dismemberment Insurance
(At No Cost to Team Member)
Long-Term Disability Coverage
(At No Cost to Team Member)
Health Savings Account
(Available with the Basic Health Plan)
We also offer optional additional insurance coverage via pre-tax deductions for spouses and children, including dental, vision and short-term disability insurance.
Opportunity to contribute to a 401(k) savings plan**
401(k) employer matching and complimentary annual meeting with a financial advisor to review retirement plan (team members are paid during the meetings held during normal business hours)
Paid holidays and time off**
Referral Program, up to $150 Per Referral
Provided Uniforms
* Standard benefits package; specific positions' benefits may vary
** After one year of employment