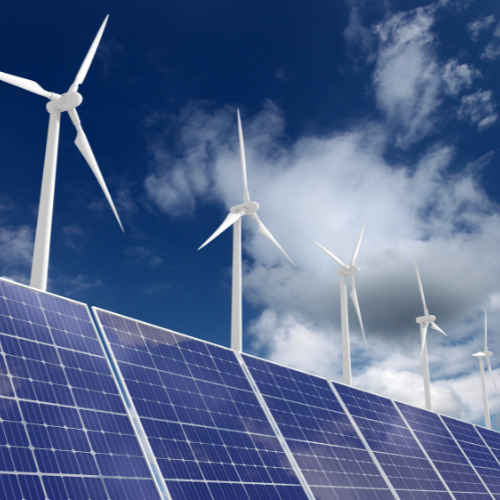 Renewable energy is produced from sources like the sun and wind that are naturally replenished and don't run out.
It can be used for electricity generation, space and water heating and cooling, and transportation. Bioenergy is a specific type of renewable energy that uses biomass to create energy.
The Woven Metal Products team is ready to serve the renewable energy and bioenergy industries with a variety of process internals, separation and filtration products and fabrication capabilities. Whether you're looking for ethanol processing internals, metal frames for solar panels, or filtration products for hydropower, Woven Metal Products can create the products you need, customized to your needs.