Woven Metal Products (WMP) does all our processing in-house in Alvin, Texas, USA, which means you get fast turnaround time and maximum efficiency for your projects.
We regularly reinvest in new equipment to improve our production accuracy and add fabrication capacity, training our team members to use the newest technologically advanced equipment, including robotic tools.
We are also able to program our machinery at our central programming center, so we can make edits from any machine terminal within the facility, allowing for immediate even last-second — changes.
Because some machinery is robotic, we can continue work for 24 hours a day, 7 days a week, if needed, to meet our customers' extremely tight timelines.
Cutting and forming metal creates stress in the material, causing it to expand and move. That's why precision and accuracy is so important, and WMP meets or exceeds the standards set within the fabrication industry for tolerances.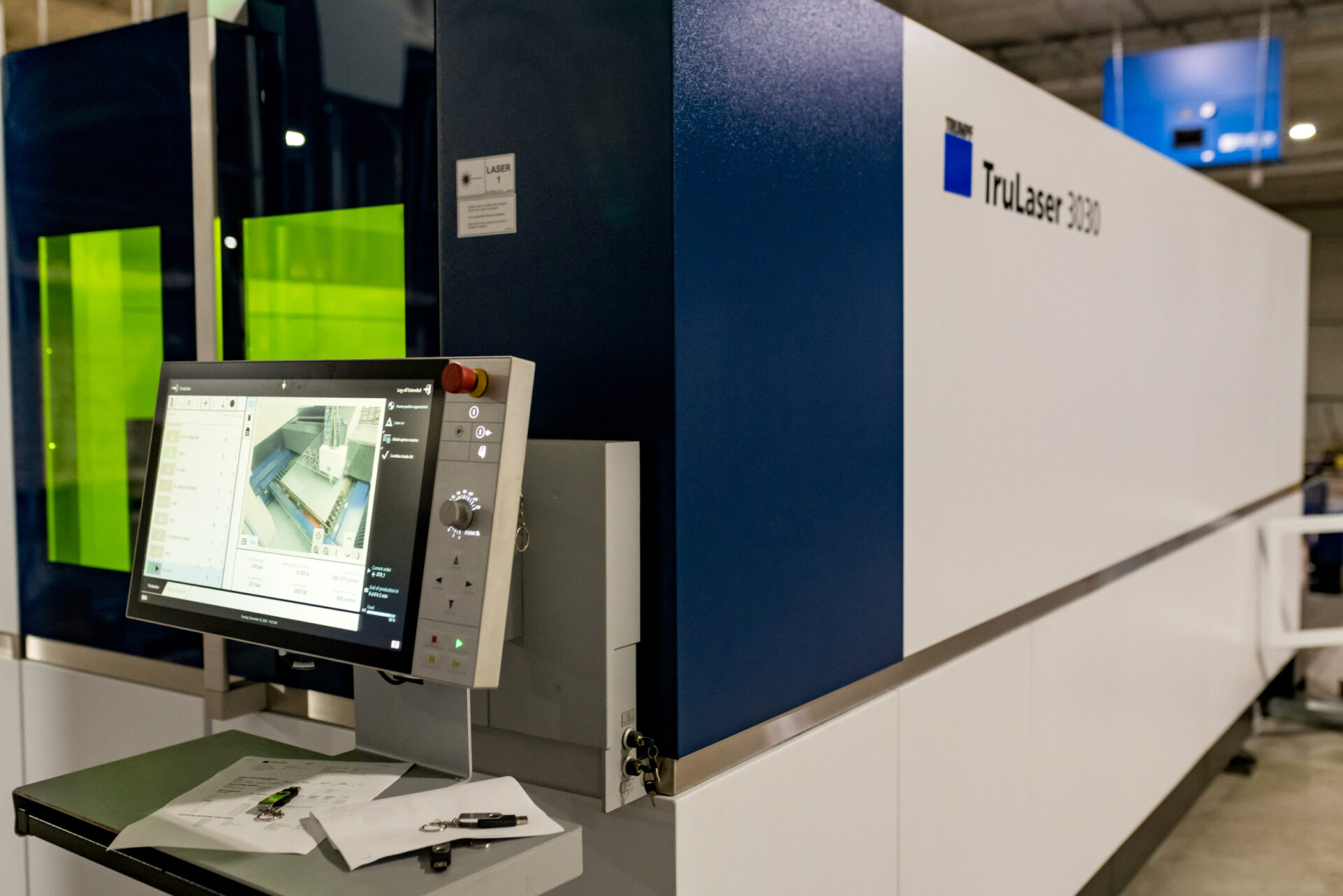 You can learn more about WMP processing capabilities in the document linked below:
Learn more about WMP's state-of-the-art equipment below: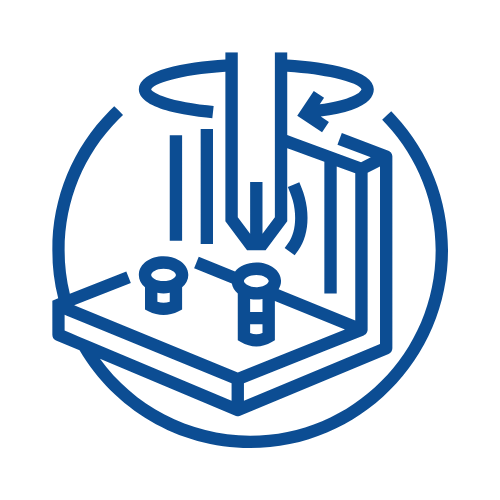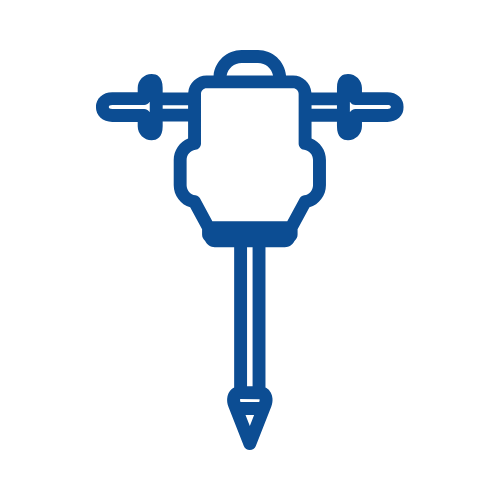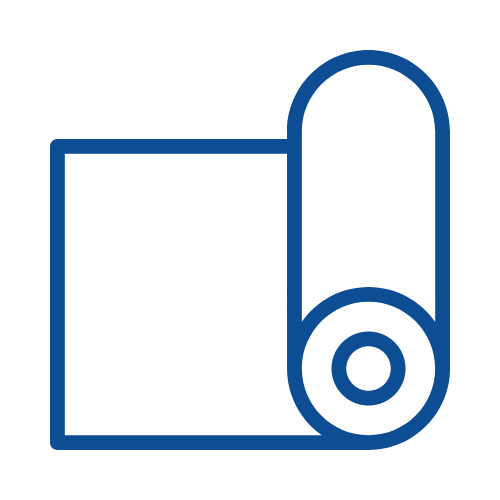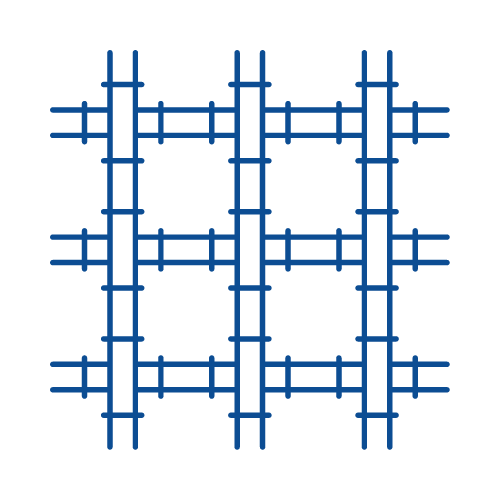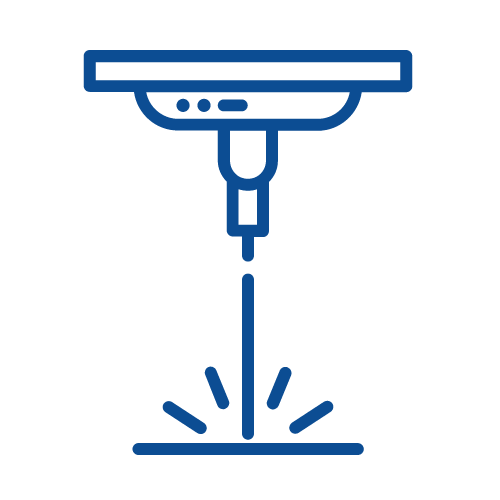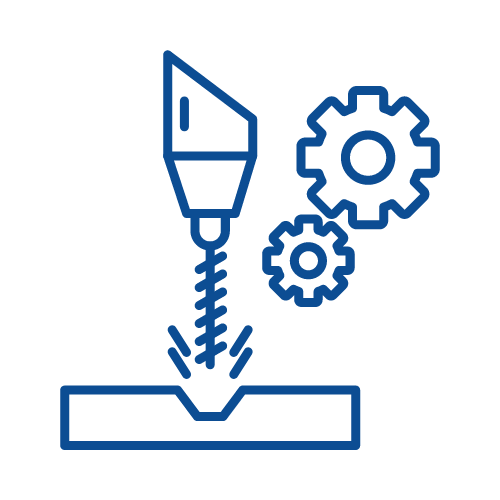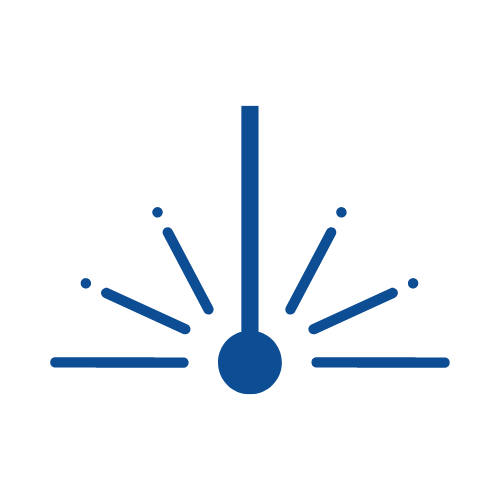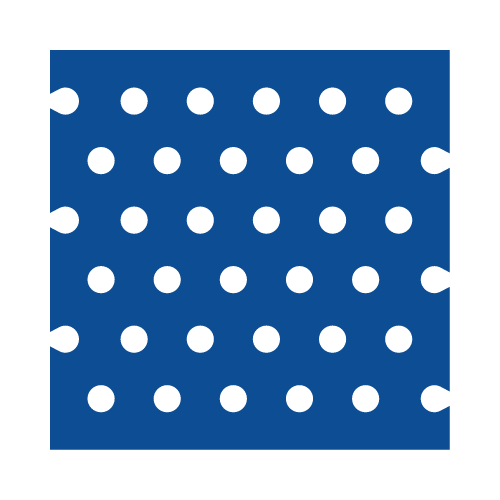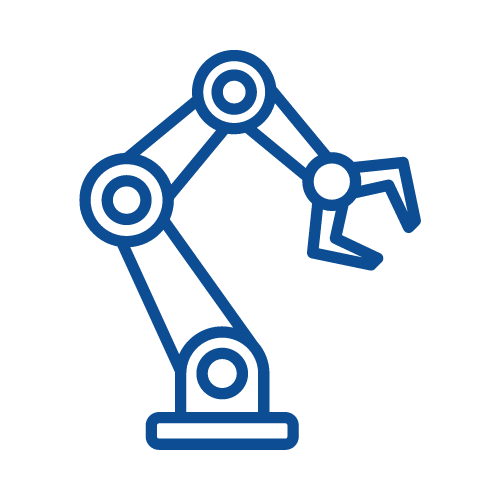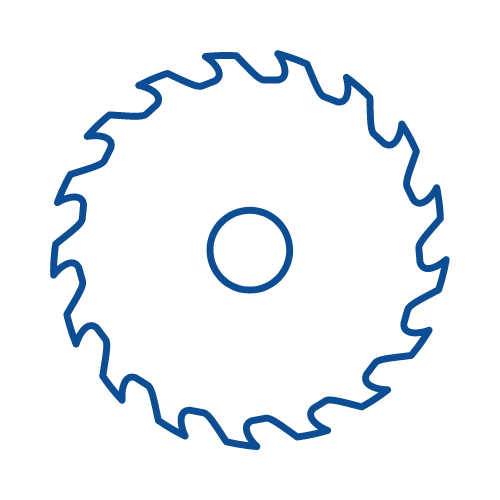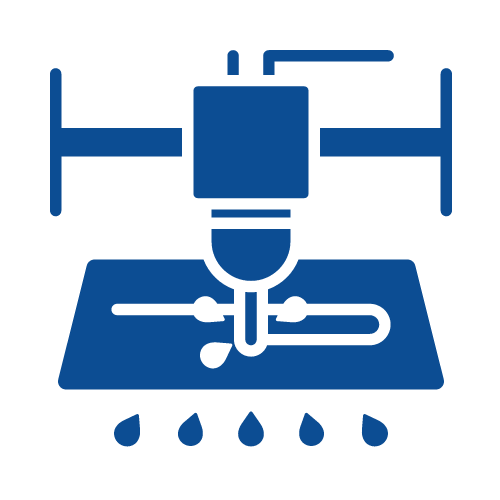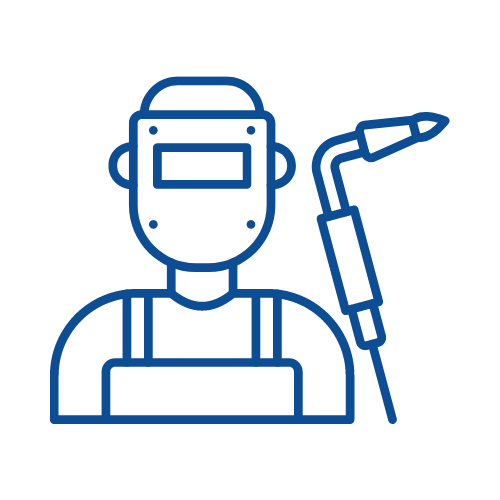 Whether bolting, welding or any other method to assemble materials together, we have the tools and expertise to complete your product.
We can handle your drilling needs for materials of almost any thickness, as we have the latest in perforating machinery including mills for drilling. With our computer numeric control (CNC) drilling table, sized 10 feet by 30 feet and our robotic loading/unloading crane, Woven Metal Products can get your job done. We keep common material types and sizes in stock, so our team can complete and ship your project quickly including, but not limited to:
Stainless Steel Carbon Steel
Ferritic
Austenitic
Duplex
Carbon Steel
Abrasive Resistance
Chrome Moly
Corten
Nickel Alloys
Monel®
Hastelloy®
Incoloy®
Inconel®
Other Metals
Aluminum
Carbon Steel Alloys
Copper Alloys
Pre-galvanized titanium
Our team can perform any metal forming techniques you require: rolling, extrusion, press braking, stamping, forging, casting, punching and more.
Our in-house knitting machines allow for infinite customization and co-knitting capabilities. With 6-inch to 18-inch sock widths and the ability to customize knitting patterns to your needs by varying stitch length and density, we can knit almost any material, from metal, plastics, polymers, glass and more.
We have the latest laser cutting technology, including CO2 and fiber laser technology, capable of automated marking and etching. Our 6kw laser cutters are fully robotic with automatic loading and unloading capabilities — and can cut thickness up to 1 inch for stainless steel and tubes with 6-inch diameters. Our 5 feet by 10 feet cutting envelope means we can handle your large projects. Because they're automated, our laser cutting capabilities are available for lights-out operation, 24/7.
Tolerances:
0" – 1/2" thick +/- .004"
1/2" – 1" thick +/-.010"
When you need machining capabilities, we can shape, shave and cut your materials into any desired shape and size. We can perform ultra precise turning and milling services with our computer numeric controlled (CNC) machinery to produce the exact end product you require.
Tolerances:
0.X +/- .015"
0.XX +/- .010"
0.XXX +/- .005
Our plasma cutting abilities can handle whatever thickness of material your project requires. Our 800-amp plasma cutting kinetic system was purpose-built for Woven Metal Products and features 10 feet by 30 feet cutting table for plate or pipe. It's capable of five-axis cutting, with pipe and tube cutting capabilities up to 2 feet in diameter and 40 feet long. With the ability to bevel and prep materials, we can handle cutting stainless steel up to 6 inches thick.
With all our Trumpf and Whitney punch presses, we have the equipment you need for any punching job. Our machinery can handle punching metal up to 6 inches thick. We've had in-house perforation machines since 1983, and we have one of the largest tool libraries available in the U.S. If we don't have the die you require, we can custom create one for your needs.
Tolerances:
Hole size +/- .003"
Positioning +/- .005"
Our Woven Metal Products team is proud to have used robotic welding cells since the early 2000s, as we're always investing in the newest equipment. Our current robotics fleet includes loading and unloading machines and several robotic welders, including a Hirebotics welding arm. With robotics machinery, we can continue lights-out operations 24/7 when needed for your tight timelines.
With our array of vertical and horizontal computer numeric control (CNC) saws, including HEM and Hydmech, we can handle your sawing needs for single pieces or bundles of material — including extra-long materials like tube bar pipe up to 40 feet in length.
Water jet cutting gives precise, consistent cuts for any material — from metal and wood to glass and granite, and it's preferred when material is sensitive to high temperatures. Our powerful water jet machinery features 55K PSI and can cut with water and garnet. We can handle material thicknesses up to 6 inches thick on our 6 feet by 12 feet table.
Tolerances:
(Up to 1-1/2" thick) Standard +/- 1/32"; as required to +/- .010"
(1-1/2" to 6" thick) Standard +/- 3/32"; as required to +/- .030"
Welding
Our shop features more than 50 welding stations, each with bulk gases piped into each station. Our welders are trained in gas metal arc welding (GMAW), including metal inert gas (MIG), as well as gas tungsten arc welding (GTAW), also known as tungsten inert gas (TIG) welding.
We are proud to have more than five decades worth of certified welding procedures all with press qualification reports (PQRs) in our shop. And if customers have specific needs, we can generate new welding procedures.
For added efficiency, each of our welders has their own mobile tool station, so he or she can move to the project instead of moving the project to him or her. In addition to the below welding tools, we also have a fleet of robotic welding arms for 24/7, lights-off operations.
600-amp Submerged Arc Machines
200–350-amp Tig Machines
200–350-amp Mig Machines
Combo Multi-process Welding Machines
Automatic Seam Welders
Resistance Welding Machines
Thermal Dynamics 200-amp Plasma Cutters
100-amp Plasma Cutters
ABB Fully Automated Welding Cells
Diesel Welding Combo
Power Drive Positioning Rolls
30,000 lb. Welding Positioner
6,000 lb. Welding Positioner
2,000 lb. Welding Positioner
250 lb. Welding Positioner